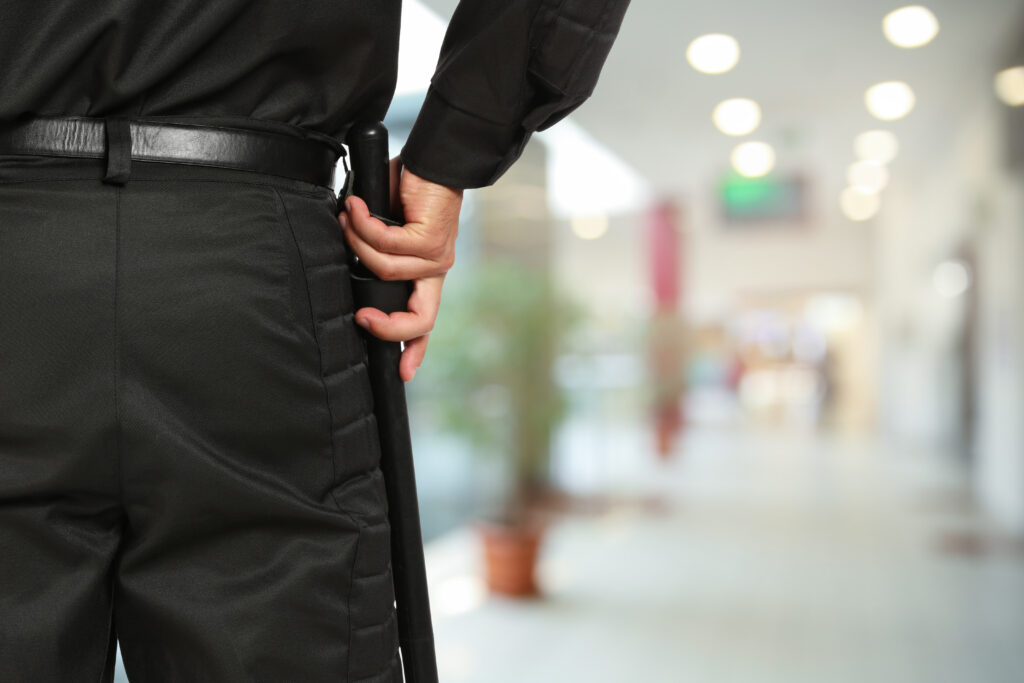 Some people assume that all security guards are the same. This couldn't be further from the truth. You need to select security guards you can rely on and trust, but this isn't always easy when you don't know what to look for in a good security guard provider. With the proper knowledge and guidance, you can be sure that you have hired armed security guards Los Angeles residents will love. Here are some essential tips to keep in mind before you start your search!
Licensing and Regulations
The first thing you should do when looking for an armed security guard is to ensure they are licensed and insured. California requires all security guards to be licensed, bonded, and insured. You can check with the California Bureau of Security and Investigative Services to verify that the guard you're considering is properly licensed. In addition, a guard's training must meet or exceed standards set by the US Department of Justice. If a company does not provide training documents or certificates, it may indicate that the quality of their service will also be lacking. Finally, a professional armed security guard will give the clients safety bulletins to help protect them from common scams or situations which may put them at risk for injury or property damage.
Patrolling Procedure
One of the most important things you can do when hiring an armed security guard is to ask about their patrolling procedure. A good patrol procedure will include regular checks of all entry points, a visual check of the property, and random checks of employee ID badges. The guard should also clearly understand what to do if they encounter a suspicious person or situation. They should be able to identify signs of trouble, such as broken windows, open doors, unexplained noises, improper parking lots, and more. Furthermore, the guard should be attentive during long periods of monotony, like the night shift, so that they can notice anything out of place before it becomes dangerous.
Training Procedures
When looking for an armed security guard company in Los Angeles, it is essential to find one that is highly trained and experienced. The company should have a good reputation and be able to provide references. The training procedures of the company should be intense and thorough. The company should also be licensed and insured. Their insurance should cover damages they may cause while on duty and their potential liability. These are some other things to look for when hiring an armed security guard company in Los Angeles: how long has the company been operating, how many employees does it have, what types of customers does it serve (do they work at office buildings or schools), and how many officers are on staff.
Communication Skills
Armed security guards must communicate clearly and effectively, both verbally and in writing. They should be able to give clear instructions and directions and report any incidents or concerns. They must also interact positively with the public and build relationships with the people they protect. Understanding local laws is also essential, especially since many different types of firearms licenses have different requirements. Knowing which type of license you need before looking for a guard service is necessary because it will save you time and money.
Additional Services
When it comes to safety, you can never be too careful. This is especially true when it comes to the safety of your business. You need to make sure that you are hiring armed security guards who are reliable and trustworthy. If a security guard leaves their post or does not follow protocol, this could result in significant losses for your company. It's also essential to have a guard with a diverse set of skills. Hiring armed security guards with more than one skill set will ensure they can handle any situation during their shift. A licensed firearm holder must be quick on his feet and aware of his surroundings.
As you can see, there are many things to look for when hiring armed security guards in Los Angeles. Take your time and research to find the best provider for your needs. With the proper guidance, you can be sure that you have hired armed security guards who will keep your business safe! You may also consider checking ASC Private Security. We offer top-notch security services to our clients at an affordable price. Contact us today to learn more about our services!